We are open Wednesday to Sunday 10am - 4pm.
Visit Us
Transforming the lives of equines together
Introducing Griffith and Lucy
Introducing Griffith and Lucy

How long have you had Griffith? I got Griff in October 2018. He was one sensitive boy when I first got him and quite tense and green in his ridden work. I had a few hair raising moments with him in the early months but since then he has really come into his own. He is now a completely horse different when I ride him he is a complete dope on a rope, I am able to go out hacking on my own and he is so chilled. He now rides consistently relaxed in contact and he is working really well in the school.
What's your favourite thing that Griffith does? My favourite thing Griff does, it's got to be his neigh every time I walk down to the field or to the stable. When we go on a hack there is this field we ride around and there is a willow tree he loves to have a munch on as we ride past, he pretends he is a giraffe! ?
What has been your most fun moment with Griffith so far? I have tonnes of fun moments with him, every competition I've taken him to has been so much fun as we have been able to show off all the hard work we put in, it definitely shows as we have had some amazing results. I have had two shows where we won both of our classes they were definitely a highlight – he certainly suits the red rosettes. Another fun moment with Griff was qualifying for ESUK and taking him to ESUK at Arena UK where we came 10th out of a huge class and got a huge rosette! I also really enjoyed taking him to the Blankney Hunt Pleasure Ride where he was so excited to ride around, that didn't last very long as he soon got tired.
What are you planning to do with Griffith once lockdown is over? I'm going to get back out competing and showing off all the practising we have been doing over winter and throughout lockdown. I will get him hacking off the yard again as we are limited to our onsite hacking at the moment,  I will also hack him to our nearby village to visit the weir that we can ride in as he really enjoyed visiting it last year. During the lockdown, members of our yard have been making new xc jumps so I may even be tempted to give them a try, even though jumping is not our forte.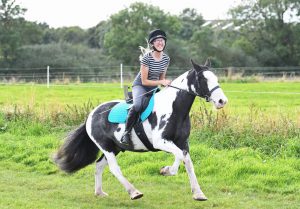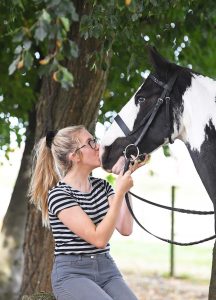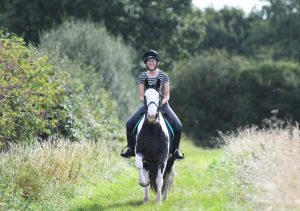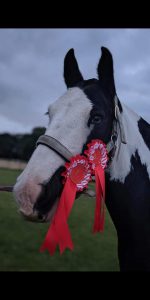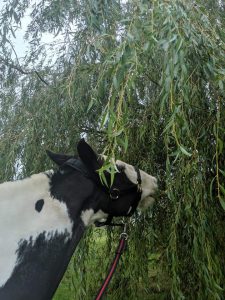 Find out more about becoming a Perfect Partner!