We are open Wednesday to Sunday 10am - 4pm.
Visit Us
Transforming the lives of equines together
Introducing Freya and Diesel
Introducing Freya and Diesel
Diesel has been living with Freya since April 2018, we caught up with Freya on how life has been since rehoming this special boy.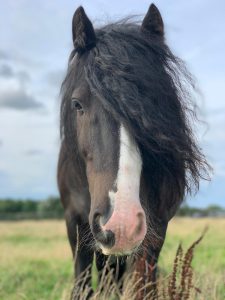 Here's what Freya said…
It had always been an ambition of ours to have a driving pony, something all the family could enjoy and it was something everyone, especially our grandma, was very excited about! Ever since the day he arrived he took everything completely in his stride and was unfazed by the whole process. He soon became firm favourite on the yard and his cheeky character and personality soon started to show.
What is your favourite thing Diesel does?
Our favourite thing that diesel does is whinny to us when he sees us and also when he hears his dinner being made! Diesels favourite thing to do is have a roll, no matter where or when, quite often on the track on the way to the field. He is also good friends with our other two horses and the three of them often canter off together in the field.
What are your best moments with Diesel?
We have had so many fun moments with Diesel! Our first proper drive with him was a great achievement for all of us and everyone was so excited to see him harnessed up and ready for his first drive, which he of course took all in his stride. Our most special moment was taking our Grandma out for her first drive as a surprise on her 80th birthday. We have also taken him to a local show where he behaved brilliantly and won both his classes.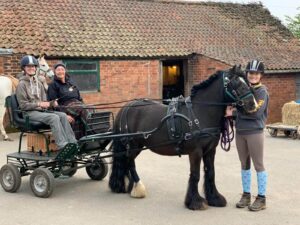 Do you have any plans for when lockdown is over?
Once the lockdown is over, we would like to take Diesel to some more local shows and take him out to see a bit more of the world. He really enjoys his work so we can't wait to get him driving again.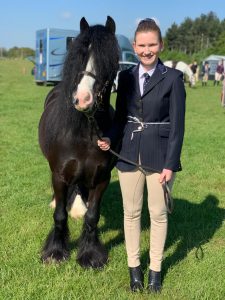 He really has the best personality and is a pleasure to spend time with!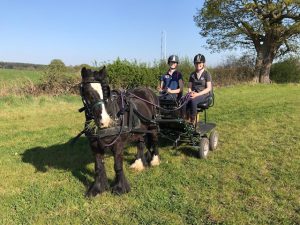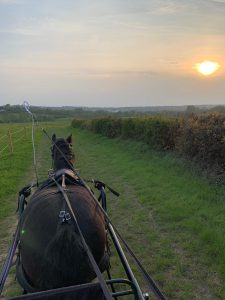 Find out more about becoming a Perfect Partner