In light of the continually evolving nature of the coronavirus pandemic, we are closed to visitors for the foreseeable future. All spring activities have been cancelled.
Our Bransby site, welcomes thousands of visitors each year, and although we will be closed, our site will remain operational so we can continue to care for the 362 horses, ponies, donkeys and mules in our care.
Jo Snell, our CEO says:
"This really is a period of uncertainty for many people across the UK, with heavy flooding during the winter and now the coronavirus pandemic. Like many, we've been impacted too and it's important we prioritise the health and safety of our staff, visitors and equines.
"In April, the situation will be re-evaluated and the site will only reopen if guidelines from the Government confirm this is the best course of action at that time.
"We are facing challenging times. It was only November 2019 when serious flooding affected our land. During the flooding, an additional £200,000 was needed to urgently move some of the equines from the Bransby site to our site at Barlings, where we had to set up temporary facilities. This spring, as coronavirus hits the UK, like many organisations, we are preparing for the worst but we are hoping for the best."
Stay up to date with our latest news and keep in touch through our social media channels. We will be sure to bring you lots of great content and imagery.
Thank you for your understanding and continued support.
Click here to make a donation or click below to view our amazon wishlist: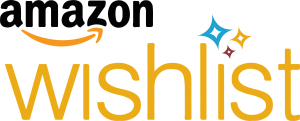 2020 Lottery News:
Following the government restrictions placed upon our teams by the Covid-19 Pandemic we will be moving back the date of our June 2020 lottery draw.
Our lottery draw will now take place on 24 August 2020.The tickets which will be sent out with our Spring / Summer 2020 Bransby Life will be entered into this August draw. The results of this draw will be published in our news section.
If you would like to start entering our lottery draws, simply sign up to our free Bransby Life magazine. If you sign up, you'll be sent the next edition this winter 2020 in which lottery tickets will be within, for you to purchase. Full details of how to do this will be included on the tickets.
Welfare Hotline Update - 01427 787369:
2 April 2020
: The welfare phone line currently is experiencing technical issues - however it is still working though callers can't hear the dial tone. Our phone suppliers are working on this issue. Upon calling the number, please hold for a minimum of 12 seconds (though no dial tone present) and we will answer your call.
This phone line currently operates
Monday to Friday, 8.30 am – 4.30 pm. Out of hours, there is the option to leave a message. 
Philly Finds a Home
Philly arrived at the charity in 2011 from horrific circumstances with a foal at foot. Her rehabilitation was especially challenging for the team as she was semi-feral and terrified of...
Read Philly Finds a Home >>
A New Start For Dallas
Dallas came to Bransby Horses in 2016 after the charity was called to assist Lincolnshire Police when two stallions and a mare were loose on the road. Dallas was castrated...
Read A New Start For Dallas >>
see more case studies