We are open Wednesday to Sunday 10am - 4pm.
Visit Us
Transforming the lives of equines together
Introducing Wizard, Wendy and Leigh
Introducing Wizard, Wendy and Leigh

In 2017 Leigh was looking for a new horse/pony as her lovely old mare, aged 33 was unwell and she had been retired for some years. Leigh had been helping a young rider with her new pony and realised how much she missed being in the saddle.
Leigh Says "I heard about Bransby Horses so looked on the website and spotted a lovely mare. I  filled in the form and waited, I heard back quickly that there were possibly two ponies that might suit me.
Wizard. On my first visit to Bransby Horses in 2017, I was really impressed with the set-up, it was clean, tidy, well organised and friendly. I was excited to meet Wizard a handsome bay gelding, having owned greys for years a bay boy was most appealing! We went for a ride, he went nicely and was great in traffic. On my second visit, I knew he was for me.
I borrowed a friends lorry to take Wizard home but he was not impressed and created so much fuss my friend tried to persuade me to leave him. Eventually, with some gentle persuasion, we got him loaded on to the trailer and we headed home. Wizard took a while to settle on my quite rural yard, it soon became apparent he didn't like cattle or sheep – quite a problem as we are surrounded by farms. However, he is fabulous; he loves the field shelters, his stable in winter and he gets on really well with our grandchildren's ponies. Wizard is a super hack and recently (whilst on lockdown) I found out that he likes to jump. I'm not brave and have always enjoyed dressage but he jumps so nicely, I have gained so much confidence. He turns out beautifully but finds schooling a little tedious so he will never be my dressage horse but, a second Bransby pony might…
I love Wizard's personality. He is calm and really likes people, he is so gentle and would never hurt anyone. He makes sure he follows you around the field – after all, you might have a treat in your pocket!
Wendy. Wendy arrived at her new home in October 2018, she's a fantastic pony and lots of fun but she has a strange quirk – when she has finished eating she puts her head in her feed bowl, buckles at the knees and rolls (with her head in her bucket) the first time she did it I thought she had colic!
Wendy has beautiful paces and went to her first dressage competition last year, we warmed up in an indoor school and the test was completed outside. This was all new for Wendy but she coped really well and came 4th. We are working on the lorry loading at the moment to build her confidence and in the future, we would like to compete at some more dressage events."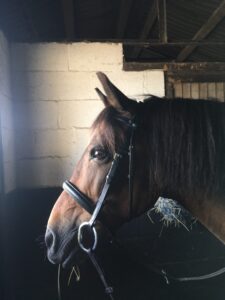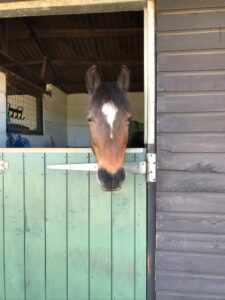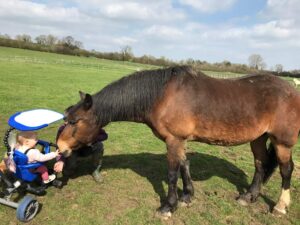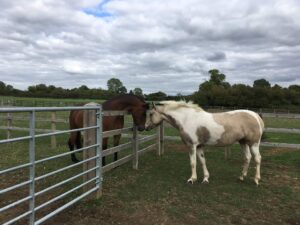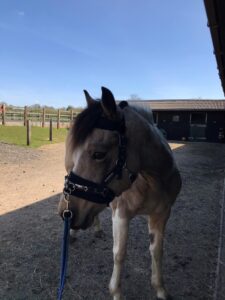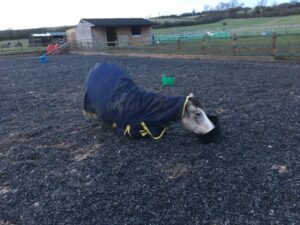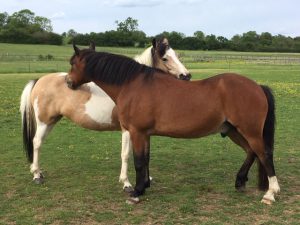 Find out more about becoming a Perfect Partner!