Sparky
June 2018
Sparky has had some extra visits from the vet including laser surgery to remove the sarcoid on his sheath. He has been a great patient throughout and has been waiting at the gate every morning for his medication in a butty! He has now fully recovered but will still receive daily medication to reduce the risk of another outbreak, which he is very pleased about! Sparky was also part of the adoption day where many of his fans came to visit him and give him a cuddle.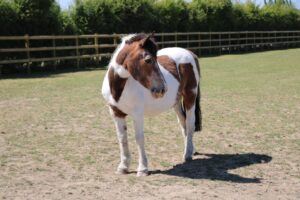 May 2018
Sparky has had a lot of attention from the vet following laser surgery on his sheath but he has recovered well and the vets are pleased with his progress so far. Sparky has taken it all in his stride and has also enjoyed having his extra feed in order to have his medication. Sparky also had a visit from the dentist for his annual check-up, where he behaved impeccably and his teeth were in good order.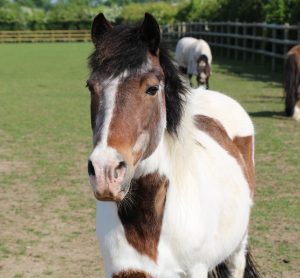 April 2018
Sparky has enjoyed seeing the visitors over the Easter Holidays and can't wait to meet more at his adoption day on Sunday 24th June! Sparky has developed a squamous cell carcinoma in areas of his sheath and although it isn't causing any pain at the minute there are plans for it to be treated as soon as possible by laser. He has been a fantastic patient for the vet to examine and looks like he has enjoyed the extra attention from welfare staff.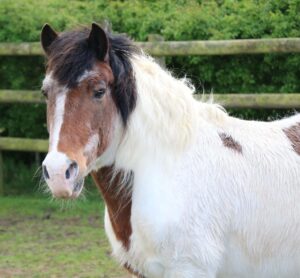 March 2018
Sparky has found a firm friendship with Jigily and the pair are never too far from one another. Spring is on its way and Sparky has now stopped having his additional food as the spring grass will start coming through. Sparky has started to be a little cheeky and enjoys playing games when he needs to be caught for the farrier which is keeping the staff on their toes.
Gallery