We must announce the very sad loss of our beloved miniature donkey, Apache.
He was 22 years old and had complex dental issues affecting his ability to eat.
As one of our greatest and most loved characters he will be deeply missed.
Apache was a popular donkey with visitors and loved nothing more than being the centre of attention by posing for photos with them.
Michelle Craven, Visitor Centre Team Leader, said: "He was always popular with visitors who often assumed he was a baby donkey because he was so much smaller than the others.
"Before he came to us he had been taught to wave his front leg at you. He would often creep over to us when we were in the field and start waving his leg to get our attention. He would also defend his food by honking like a pig if any of the other donkeys dared to go near it."
Apache has been with Bransby Horses for more than six years, having been signed into our care by his owners.
Senior Press Officer Maria Thompson said: "It's so tough when we lose one. We have 300 equines on-site here and the teams care for each and every one of them as if they were their own. We are truly heart-broken but we know he had an amazing, happy life with us."
Apache was euthanised under the advice of a veterinary surgeon due to extremely painful dental problems which could no longer be managed effectively.
He was able to live a full and happy life at Bransby Horses, made possible only by the kind donations of those who support our equine welfare work.
All the teams at Bransby Horses are truly devastated and know this loss will be felt greatly by our supporters too.
Bransby Horses will never forget their very special Apache.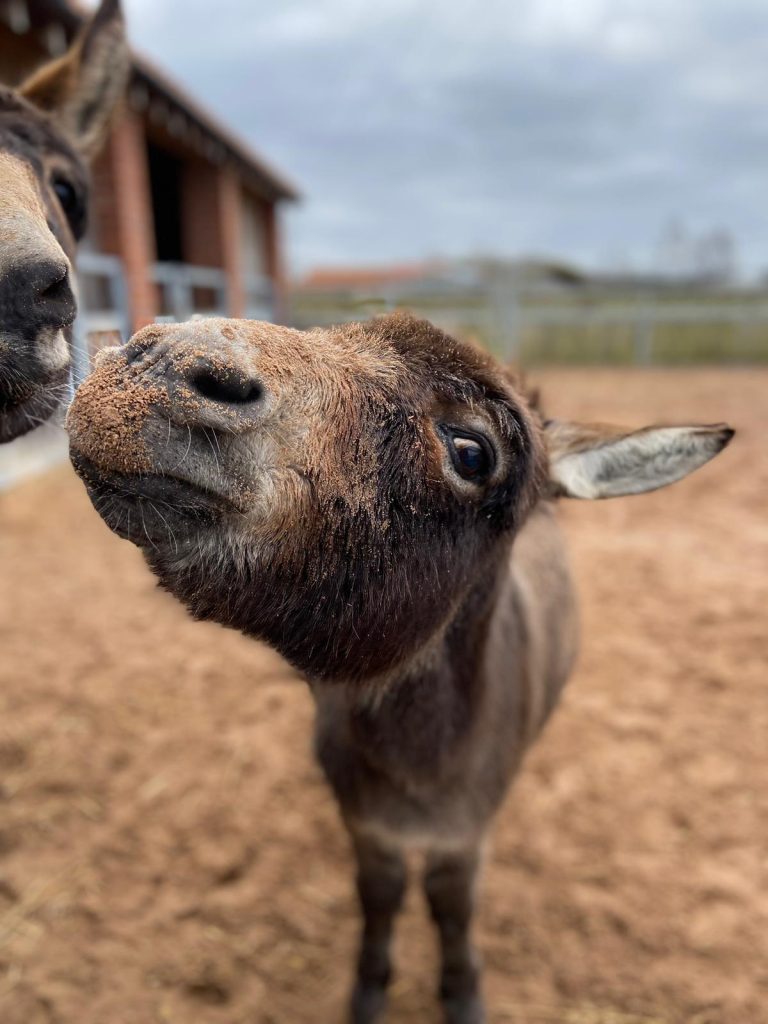 Miniature Donkeys the Facts
Unlike many other miniature breeds (such as toy poodles), the miniature donkey is not a bred-down version of a larger donkey, their small size is natural;
Miniature donkeys are not more 91cm tall;
Originally hailing from the islands of Sardinia and Sicily, Mediterranean miniature donkeys were traditionally used to turn grind stones for grain inside peasants' houses. They were also used to carry water from village wells and supplies into the mountains for shepherds;
These small but cute donkeys can be a variety of colours, including chestnut, spotted, skewbald, cream, grey, brown and black;
If you love donkeys you can support Bransby Horses by sponsoring either Matilda or Nipper here.