Ebony
June 2018
Ebony has dropped a little bit of condition and now has an extra feed to help with this, which she is very pleased with! Staff are also doing their best rain dance so the grass will grow a bit more to help her. Thankfully though despite the warmer weather, Ebony's sweet itch has not bothered her but she is still wearing her rug as prevention. Ebony has been feeling the love from her adoption fans this month as well as she has received two gifts and shared them with her friends.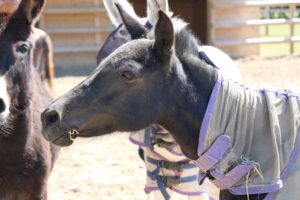 May 2018
Ebony has also moved back to Visitor Centre to be reunited with her friends and adoption fans! She too is sporting a sweet itch rug just like her friend Nero. Ebony can become sore in the summer but she is having weekly treatments to help with this, the extra cuddles from the staff when she has her treatments is also going down very well with her!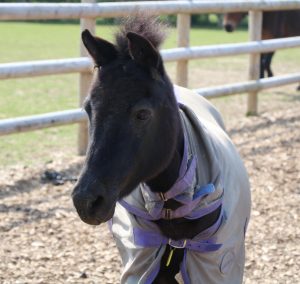 April 2018
Ebony is still living at Walklands Farm along with some of the other donkeys but is hopefully soon set to move back to the Visitor Centre for the summer. This hasn't stopped her supporters showering her with presents of her favourite treats though! She has reluctantly shared them with her friends much to her disappointment.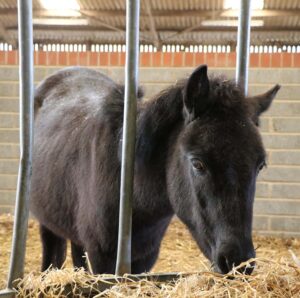 March 2018
Ebony has been kept warm and dry throughout the snowy periods as she has also moved to Walklands Farm for the winter with some of the other donkeys. Ebony has been receiving additional food over the winter as she was starting to lose condition, however she has now improved condition and is no longer needing additional feed, much to her disappointment!
Gallery