Welfare Hotline:
01427 787 369
General Enquiries:
01427 788 464
Business Facilities
We are delighted to introduce you to our great meeting, conference, networking and team building facilities. We're an ideal place for groups and businesses looking for a unique experience in the countryside, with some very different neigh-bours.
The Lodge, nestled in the centre of the site within a cluster of ponies' paddocks, is a standalone single-story building with meeting space for up to 60 people. The light and airy space has presentation facilities, a kitchenette, toilets and a handy storage area. The room also has large tables, good seating and patio doors which open out onto a picnic area to make for a light and inspiring space.
Positioned opposite our Clifford Marshall Building is the historical home and original yard of the charity founder, Peter Hunt. The substantial meeting room upstairs in the Clifford Marshall Building holds up to 50 people, has large attic eaves to create a barn-like atmosphere, smart décor, adjustable lighting, speaker system, comfortable furniture, toilet facilities and windows at either side to let in light along with the gentle sounds of braying. The room also features presentation facilities and a breakout area, plus, a staircase with stair lift for easy access.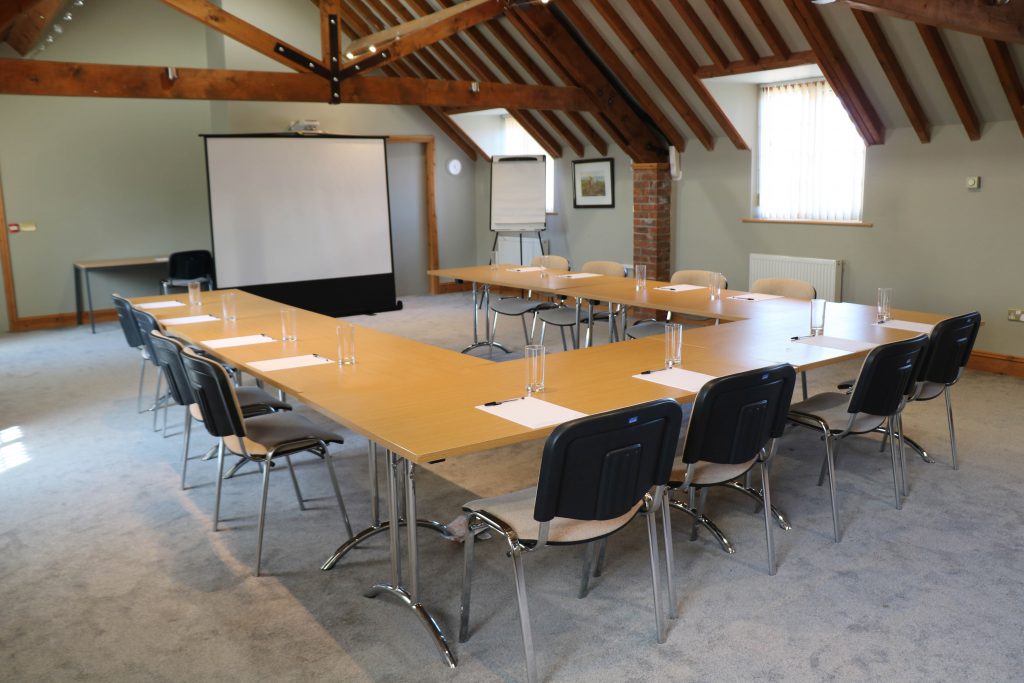 Situated close to the Visitor Centre and The Feedroom Café, The Peter Leonard Welcome Barn offers a good space for presentations and small conferences. Right in the centre of the site, close to central amenities, the room has presentation facilities, various meeting furniture layout options and views across the quaint cobbled courtyard. This room is perfect for a theatre-style presentation or conference, with windows along each side and catering just next door. Another benefit is the location as it is near the main car park, toilet facilities and just a few steps from the café, courtyard and stabled ponies and horses.
Our catering team at The Feedroom Café here on site have developed a bespoke menu for delegates and we offer a variety of catering facilities to corporate guests during meetings or conferences. There is also the option of a short walk to the café itself, to enjoy hot food, drinks, cakes and snacks whilst overlooking the courtyard.
Corporate volunteering is the perfect way to have a unique team build. Volunteering as a team is proven to be good for your health (physical and mental), helps colleagues learn new skills, nurtures the connections within a team, offers a new perspective and can develop creativity.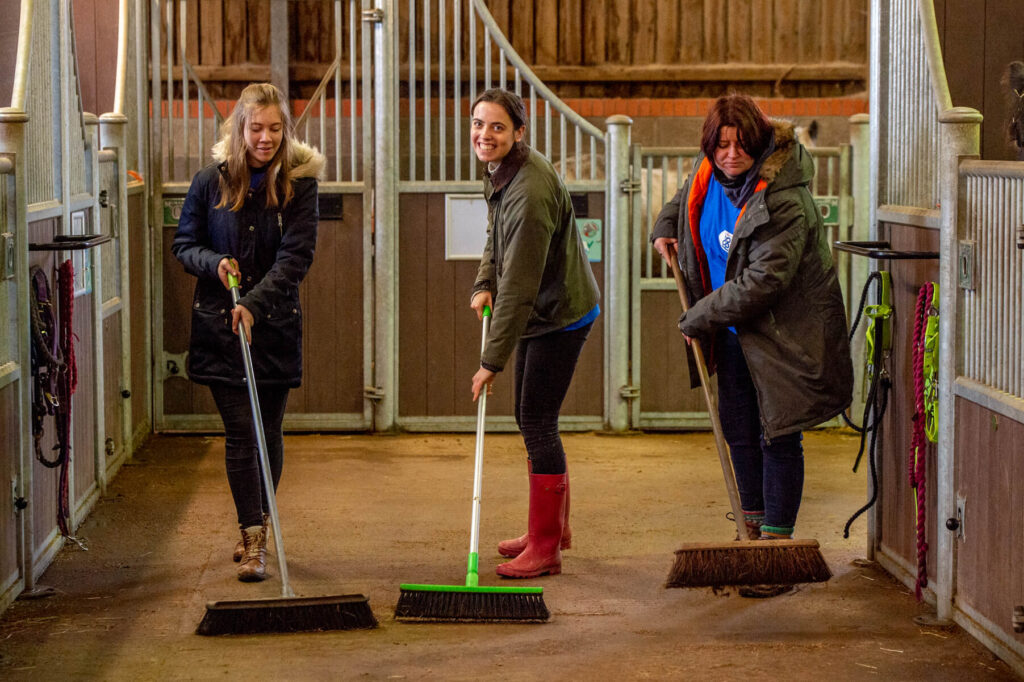 We are an equine charity, working hard to improve the lives of horses, ponies, donkeys and mules across the UK. We rescue, rehabilitate and rehome hundreds of equines, giving them a precious second chance of a happy and healthy life. Our beautiful site is spread across 660 acres, with a further 800 acres at the charity site at Barlings.
Booking your next meeting, conference, networking event or team-build at Bransby Horses means you have the chance to enjoy this special place but also know that all profits from the booking go back into our work caring for hundreds of equines and recovering after serious flooding last year.
Kelly Goodchild – Wright Vigar
"What a great day we had. I would definitely recommend a corporate volunteering day to any businesses out there! Bransby Horses – Rescue and Welfare staff are amazing, it was a real eye opener into how much they do and what a great charity they are."
The Lodge – £85 per day (capacity of 60 people)
The Clifford Marshall Building – £100 per day (capacity of 50 people)
The Peter Leonard Welcome Barn – £85 per day (capacity of 35 people)
To make a booking/enquire about hourly rates, please email: events@bransbyhorses.co.uk
Back to top