Nero
June 2018
Nero has struggled during the hot weather and was very uncomfortable in the heat, so he now spends the day in the barn when it is warm and goes back to the field at night. Unfortunately, Nero has developed a swelling along his withers so is on the vet list and awaiting their arrival. He still seems very happy and remains his cheeky self when visitors come and see him.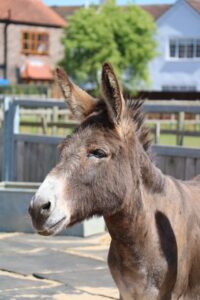 May 2018
Nero celebrated his birthday this month and took part in a Facebook live while staff sang happy birthday and gave him a cake, which he very much enjoyed. He is still enjoying his regular baby shampoo bath in order to keep his skin soft. His hair is slowly growing but is having weekly treatment to keep on top of his sweet itch, which is why you may see him in a rug when you are visiting.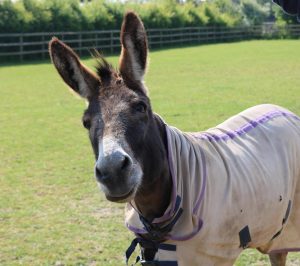 April 2018
Nero has had a clip due to developing a fungal infection, however he is enjoying the extra baths he is having to keep his skin soft, as well as the cuddles from welfare staff. He has also been very brave and had a blood test which will make sure he is receiving the right amount of medication and to monitor his liver function.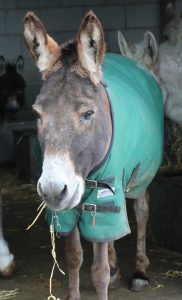 March 2018
Nero is doing what he does best by keeping Domino's spirits up while he is being treated for Laminitis. He is enjoying his new housing at Walklands Farm in the barn, especially when the snow came and he was able to stay warm and dry and admire the snow from inside the barn.
Gallery