Consisting of current employees working across the Farm, ARC and Estates Teams, the Rescue Support Team supports our External Welfare Officers when responding to a variety of equine collections and in multi-agency working, continuing to build and develop our relationships with other organisations.
This may include the collection of a legacy equine, removal of RSPCA case equines, collection of fly grazed or abandoned animals and supporting at Health Care Clinics and Equine Fares, for example. The majority of work is pre-planned but some work is undertaken at short notice, often involving long days with unknown finish times.
The Rescue Support Team are multi-skilled and have specialist knowledge in:
Handling and Behaviour
Passports and writing ID Charts
Scanning and identification
Round pen construction and use
Towing and travelling
Assessing equine health, when to call a vet
People skills, dealing with conflict
Warrants and what they mean
Dynamic risk assessments
Equine legislation including the Animal Welfare Act, Control of Horse Act
First Aid
Communication
Biosecurity
Stallions and colts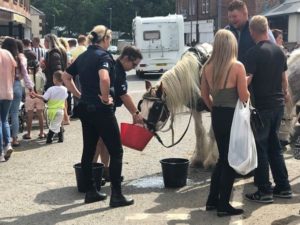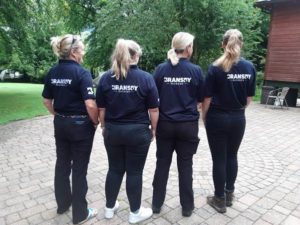 The team have already attended Appleby Horse Fair, three BHS Healthcare and Education Clinics, assisted with a Legacy collection, RSPCA group case collection and Bransby Horses sign overs.
A vital part of the Equine Welfare Team at Bransby Horses, Rescue Support Team members are essential in helping us achieve our mission and objectives.