We are open Wednesday to Sunday 10am - 4pm.
Introducing Carey and Olivia
Carey was rehomed by Olivia and her family.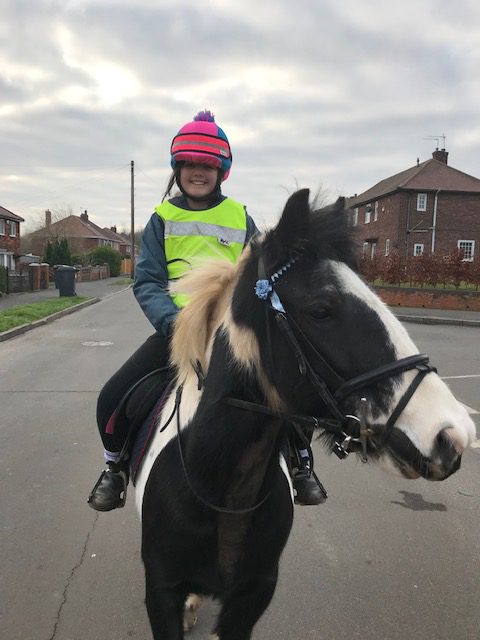 Olivia, how long have you had Carey?
Since July 2017.
What's your favourite thing that Carey does?
If you say to Carey she is a good girl she snickers at you, it's so sweet!
What has been your most fun moment with Carey so far?
We took Carey to Chatsworth on a long distance ride and she cantered all the way up the field to the photographer.
What are you planning to do with Carey once lockdown* is over?
When lockdown is over we are hoping to go to some pony club activities as my mum joined us for my Christmas present. Carey will love it!
Olivia's family have had Carey for nearly 3 years after previously having a Shetland called Mopsey for 6 years. The family say Carey is a 'superstar' and so laid back!
So far Carey and Olivia have done lots of long distance rides with local groups and have recently joined the pony club.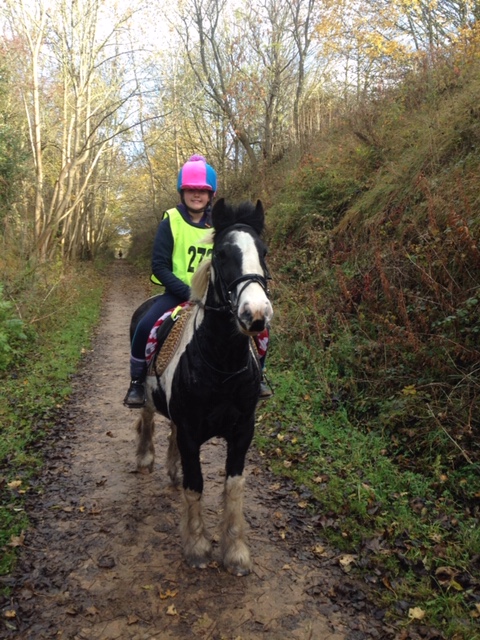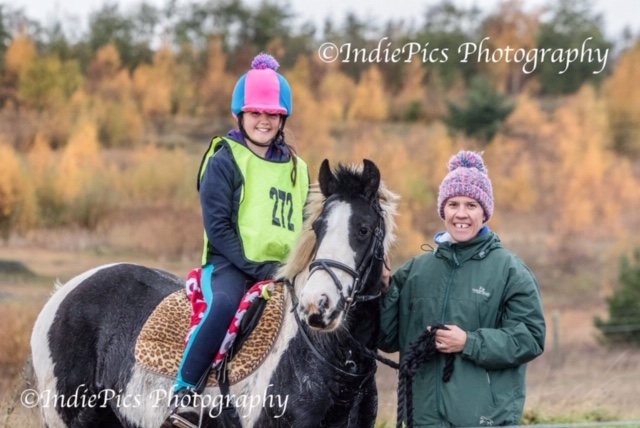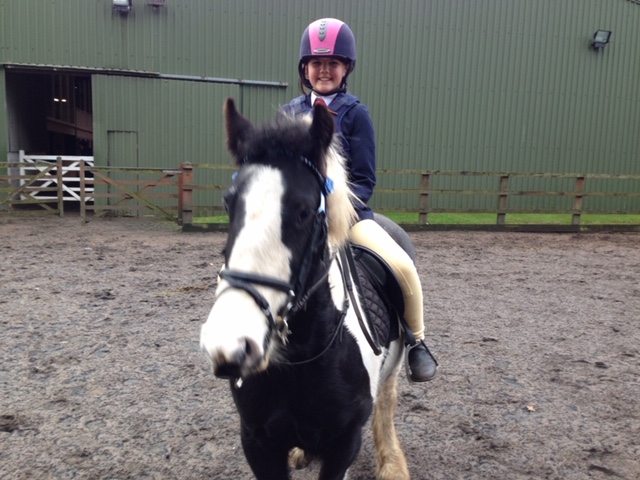 *This story was published during the 2020 Covid-19 Lockdown
Find out more about becoming a Perfect Partner!
Back to top