Justice
Justice a.k.a Mr Motivator. He has been a very busy horse with our little fat camp launching. Justice has been helping our lazier ponies get active and moving with his fast pace. He is doing really well at the moment. Justice goes on patrol every lunchtime around our Bransby site. He loves going for walks to say hello to all the other yards.
Justice had to leave his best friend Sophie and the rest of the herd in the New Year. He was getting too big for his boots with the new gelding that joined the herd. He has now settled in with two new friends, Laouen and Lancer. Laouen is a Thoroughbred and Lancer is a very talented ex-police horse.
After many years part of the Adoption Club, Justice will now be going into well-deserved retirement.
If you have already adopted Justice, you will still have access to updates about him for the rest of your adoption period. Thank you so much for your support of these amazing horses and ponies, it has meant we have been able to continue to give each and every one the chance of a happy and healthy life.
December 2019
Unfortunately Justice sadly lost his best friend so in order to make him feel better the yard staff have been giving him a little bit more TLC. Horses feel the affect of loss for a long time so it was important to the team to make him feel loved. He had a little bit of mud fever which was making him sore so the yard team clipped his legs so they could apply cream. Hopefully he will be all better for a new start in January.
October and November 2019
Justice has been a very well behaved boy with his saliva test for tape worm recently. Tape worm can cause severe damage inside the horse's intestinal tract so it is important Bransby test the horses for it. He has been weighed this month and is looking in great condition. Justice is loving being back in the public view where everyone can see him and give him lots of well needed attention. He would love everyone to come to visit!
August and September 2019
The majestic and handsome Justice has LOVED the summer, what a season for the 'lion' of the pack. Justice has been working the fence line every time visitors or one of our team come by and he makes sure he gets the lion's share of the fuss. What a dapper chap! After the summer was over, he was moved to a field further away to a field we call 'Right Middle Sturton'. With so many fields, it's always handy to have names which include where they are. Justice didn't mind the move as it meant longer grass to eat. Justice has short front teeth so long grass is ideal as a meal for him. As the colder days are coming, he needs some extra grass to keep his weight at a good level going into winter. Justice the 'nibbler' is enjoying his new surroundings.
July 2019:
Justice has had a field moved, which he initially thought was a great idea until he realised the field had been split into sections. Some of his friends need to watch their weight so they are living separately, which he initially didn't like. However, he has since gained three more field friends and has spent his time showing them the ropes and of course showing off to them!
June 2019:
Justice was the star at the Summer Fayre and had lots of visits from his adoring fans. His friend, Dickon, had a tooth operation this month so Justice was by his side holding his hoof throughout his recovery. He has been a great friend and has earned brownie points from the staff for doing so.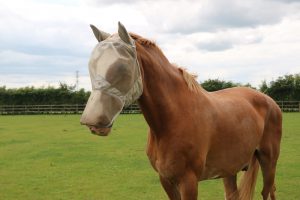 May 2019:
Justice and his buddies have had a saliva test to test for Tapeworm and a faecal egg count to test for worms. Usually Justice likes to be the last one to provide a sample, just to keep the staff on their toes – or from getting their lunch. However, this time he surprised everyone by being the first! He of course enjoyed his time down on the yard while they were waiting as he received a lot of attention from visitors, which was just a warm up for what attention he is sure to get at the Summer Fayre on Sunday 2nd June.
April 2019:
Justice has had his weigh in with his pal Pip this month. He is looking very well, and it's hard to image he is 23 years old, especially as he doesn't even try and act his age! He has also taken part in the Fire Safety Training with Lincolnshire Fire and Rescue. His friend Pip was also on hand to help, so Justice showed him the ropes on how to best behave and train the Firemen. As always Justice did a fantastic job and loved the attention from the Firemen.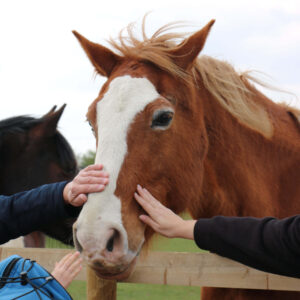 March 2019: 
Justice's field mates Alex and Dickon, returned this month and he was very pleased to see them again! They all enjoyed a run and play in the field before settling down to enjoy some grass together. Justice has had a few schools visit this month, where he behaved brilliantly as always and loved the attention from the children and their teachers.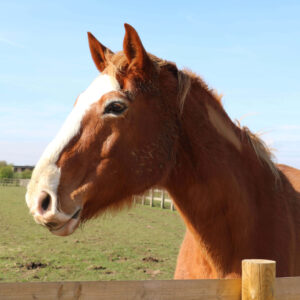 February 2019: 
February has had two of Justice's favourite words in it; School Holidays! If that wasn't enough, one his field mates left to keep another horse company for a while, leaving him, Pip and Beau in a big field all to themselves. Although Justice was initially really impressed with this and celebrated with a good run about, he has since spent the most of the month at the fence line ready to meet his adoring fans and possible new supporters.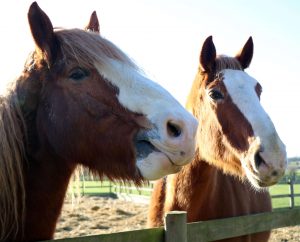 January 2019: 
Justice has had a lovely month!  He came down to the yard from his group for a spruce up which he thoroughly enjoyed, and he is loving being back out in the field playing with his friends. As always, Justice is ready to meet all of our visitors – especially throughout February Half Term!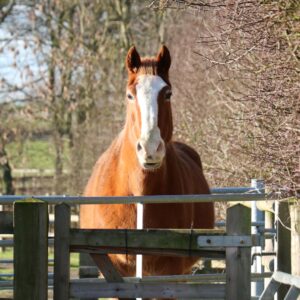 December 2018
Justice is no longer keeping Dickon company on the Visitor Centre Yard and has moved back to his group. They all moved up onto a straw pad for a little time whilst their field was rested. Justice was very lucky this Christmas as some very kind supporters purchased an extra-large headcollar from the Amazon Wishlist for him and his friends to wear! He very much enjoyed seeing the visitors throughout the holidays and looked forward every day to meeting new people!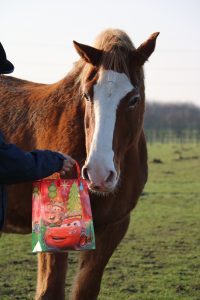 November 2018
The big man has had a quiet month for activities and visitors. However, this is all set to change as December is here and therefore Christmas festivities are just around the corner! This hasn't stopped him making sure the staff are doing as they should be when it came to weighing the Shetlands though. He was on hand and had a close eye on the whole operation to ensure it went smoothly. Justice has had a pedicure this week when the farrier visited so he is all trimmed and ready for his fans.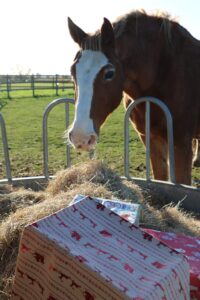 October 2018
Justice spent the summer meeting his fans and lapping up the attention at the Visitor Centre yard while keeping Dickon company. However, it was soon time for him to make his way back to the field and regain his position as the big boss once again. He was very happy about seeing his friend Beau Pirate and they have not been seen very far away from each other since he returned.
During half term he was still the centre of attention regardless of not being on the front yard, as he took part in the Adoption Tour. In true Justice style he stood patiently at the fence and posed for the cameras as visitors went by.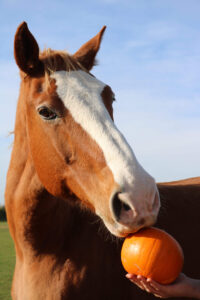 September 2018
Justice is still spending time down on the yard at the Visitor Centre with his friend Dickon. He is enjoying the attention, especially all that he got at the Autumn Fayre where he was the height of excitement for visitors as they could meet him up close and take a photo. Justice was very obliging of course!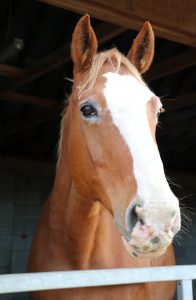 August 2018
Justice has been doing his bit by looking after his friend Dickon who has been having treatment for a foot abscess. This has worked very much in Justice's favour, as it has meant he needed to move onto the yard, where more visitors would see him and give him attention. He is very sad to see the end of the summer holidays and greeting all the new faces to the charity, however his adoption day made up for that when he received a lot of fuss from his loyal supporters.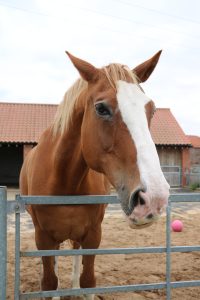 July 2018
Justice is now in his element as the summer holidays have begun, meaning more visitors which means more attention for Justice. Since he has moved fields, he has become very good friends with the girls next door but has made a special friend in fellow chestnut adoption horse, Sophie. The pair are often seen along the fence line having a chat in the mornings.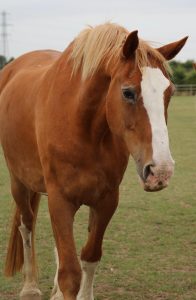 June 2018
Justice has had many visitors during the nice weather but he doesn't like sharing them with any of his friends. His latest trick for stealing attention is following visitors down his new walkway to make sure no one else gets the extra attention. Due to his pink nose, Justice has been wearing his fly mask with a nose net so he doesn't get sunburnt and he has been showing it off to his field mates who are also in need of a larger one but don't yet have one.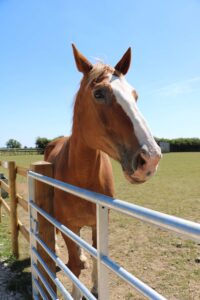 May 2018
Sadly, two of Justice's fellow ex police horse friends have moved to Walklands Farm as they needed better grass and the field was starting to get over crowded. Although Justice is missing their company he is now always seen with his lifelong friend, Beau, at his side. Justice still remains the boss of the group and has kept them all in order and on best behaviour over the May half term and Summer Fayre excitement.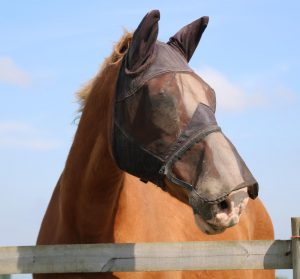 April 2018
Justice enjoyed all the attention from visitors at the 'Meet the Police Horses' tour during the Easter Holidays, where he posed for cameras like a true professional. He has also taken Pip under his wing and is teaching him the ropes of being an Adoption Star! Justice is enjoying the spring grass that has started to grow, so much so, he is having his hard feed reduced to watch his waistline.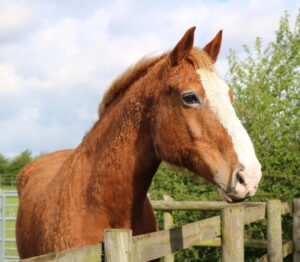 March 2018
Justice has been making the most of the snow by running around and playing with his friends. He remains top dog in the group and has maintained his weight very well over the winter. Despite being in charge, he still finds time to have a play with Beau and fellow ex-Police horses, Gainsborough and Saratoga. He and his friends now have access to a straw pad throughout winter, but that doesn't stop him coming to see his adoring visitors at the gate.
Gallery