We are open Wednesday to Sunday 10am - 4pm.
Introducing Ben and Ava

Ben was rehomed by Ava, aged 9 and her family in 2019.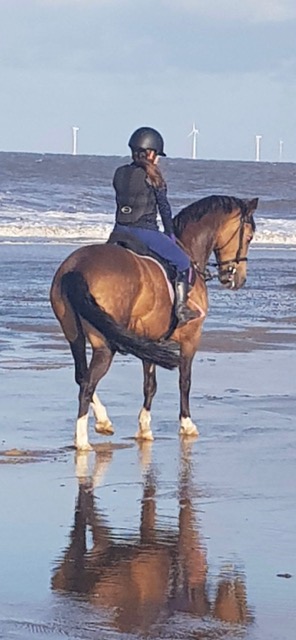 Ava, How long have you had Ben?
Since August 2019 so 8 months
What's your favourite thing that Ben does?
Jumps! He loves to jump as much as I do!
What has been your most fun moment with Ben so far?
First time we went Cross-Country last October. We jumped things I could never have dreamed of jumping before!
What are you planning to do with Ben once lockdown* is over?
Summer camp and start doing competitions.
Ava is 'speed mad'! She loves to go as fast as possible. Ben's Bransby advert said he loved to jump and needed a child who was confident with speed so the family contacted us. Having gone through the initial rehoming process, Ava tried Ben and it was love at first sight. He's been with Ava since August and she's jumping a 1m at home with him not to mention pampering him as much as possible. Their bond has grown quickly and Ben will follow Ava everywhere without a lead rope! He's a wonderful pony and the family kindly say: "We would thoroughly recommend rehoming through Bransby."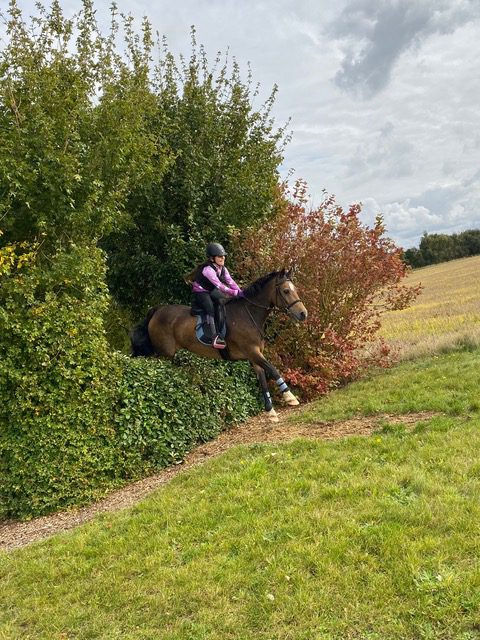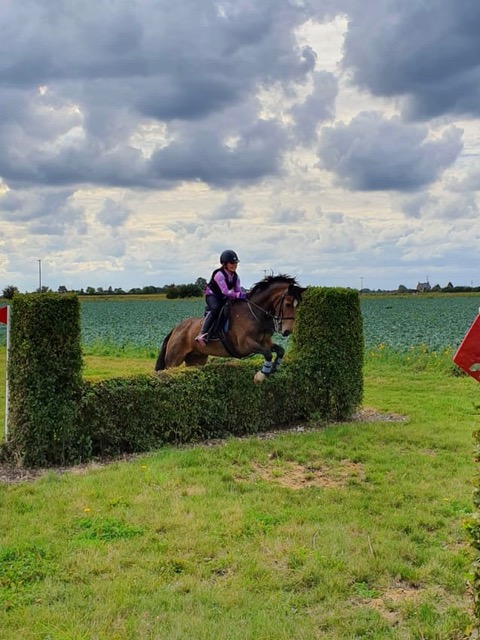 *This story was published during the 2020 Covid-19 Lockdown
Find out more about becoming a Perfect Partner!