Every year, as part of our work in the community, we attend the world-famous Appleby Horse Fair, working alongside other animal welfare organisations and the police to monitor equine health and well-being.
An annual event, the fair celebrates Gypsy Romany and Travelling community heritage and has been taking place for at least 300 years, it is also known as a place for trading horses.
This year was possibly the biggest fair yet with the sunny weather bringing in the crowds.
Bransby Horses Welfare Manager Rachel Jenkinson said: "We attend the fair to promote equine welfare and we are all about the health and happiness of the horses there.
"Although there were sadly a few situations where animals had to be seized by the RSPCA on welfare grounds, it was also great to see well looked after horses, who were well prepared for the event."
Bransby Horses had six members of staff in the run-up to the event, during and afterwards over seven days, including Jane Dunn who is a member of our Rescue Support Team.
Jane said: "Ive always wanted to go as I love to see horses in harness and there were some really beautiful animals there. It was so great to be given the opportunity to be part of our work making a positive impact on improving equine welfare."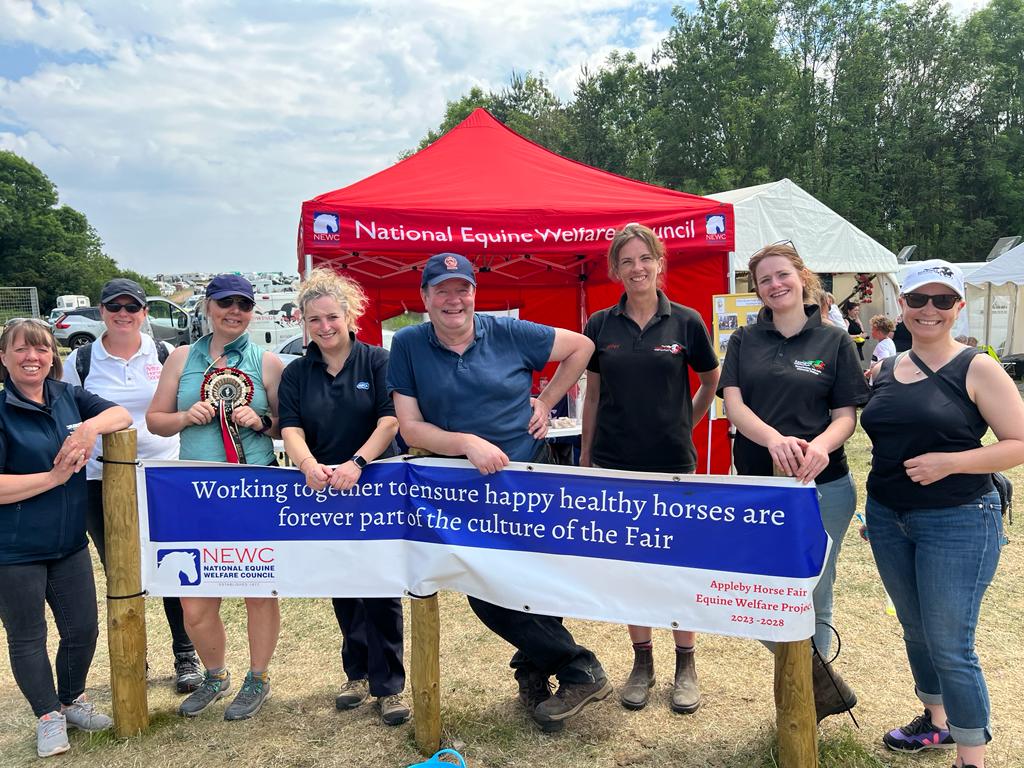 Fairgoers were advised to make sure their animals got plenty of rest and rehydration amid high temperatures.
And for the first time, people attending were also asked what changes they'd like to see in terms of equine welfare, to make Appleby Horse Fair the best possible event for horses in the future.
This information was collected by members of the Equine Welfare Project Group – which includes Bransby Horses – who were each wearing 'Everyone has a voice' armbands.
The information gathered will be used to develop the Project over the next five years.
Bransby Horses' Rachel Dixon was one of those wearing an armband and talking to fairgoers.
She said: "The aim was for us to have open conversations with people attending the fair. We also had a stand where we had information about dentistry and other important horse
owning information. Overall, it was really well received and we hope it will help to improve welfare in a positive way without alienating the people who look after their horses well."
The RSPCA recorded 288 interventions by their officers at the event. Nine investigations are ongoing and 14 warnings were issued, mainly for exhausted horses.
Nine equines, two dogs, 13 puppies and two chickens were seized by police and placed in RSPCA care.
On behalf of the Appleby Horse Fair Equine Welfare Project Team, Bransby Horses would like to thank everyone who gave their thoughts on improving equine welfare