Following our rescue on 14th September 2018 at the request of the RSPCA, five Arab horses were taken in to the care of Bransby Horses. One of which was Aladdin.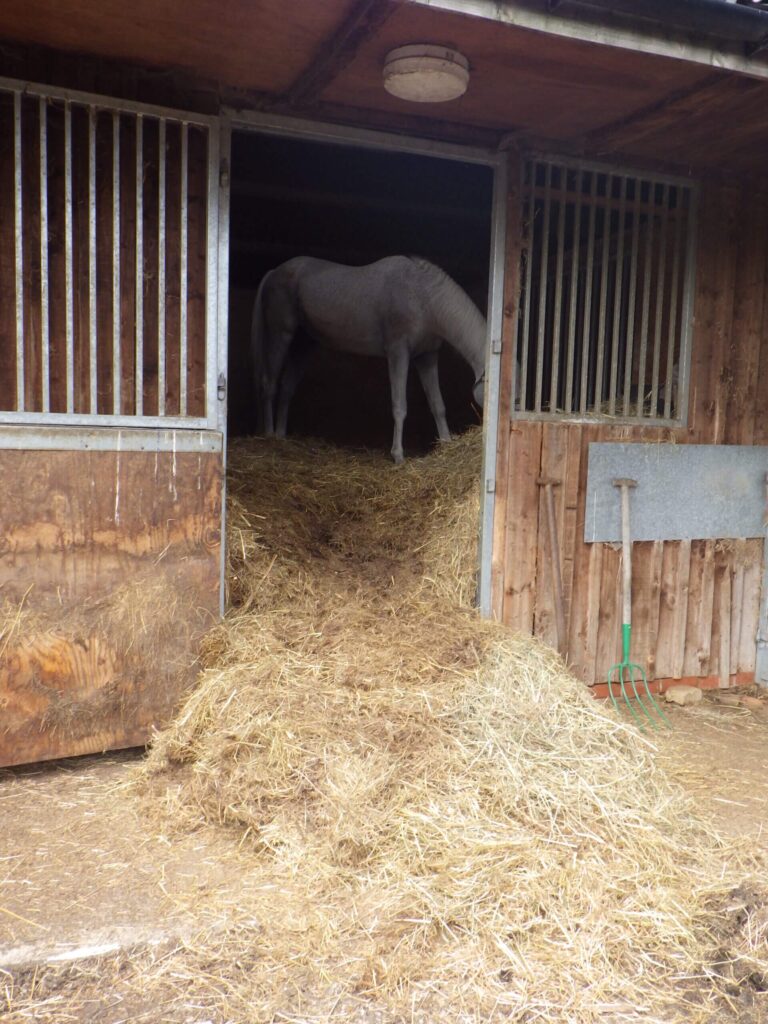 On arrival, the Bransby Horses team discovered that Aladdin had not been out of his stable for at least 2 years. Sadly, Aladdin was unable to rest as his severely overgrown hooves prevented him from getting back up, and he was hunched up and unable to walk steadily due to the amount of pain that he was in. He had not been mucked out either in those 2 years but had been offered food and bedding on a daily basis.
To enable a safe exit from the stable where he was found, a sloping pathway had to be dug out by the team that attended the rescue.
Because of his condition, Aladdin received high levels of pain relief via an IV prior to being transported to Bransby Horses. On arrival he was placed into a clean soft shavings bed.
The welfare and veterinary teams were immediately on hand to care for Aladdin. X-rays confirmed findings of severe bone and arthritic changes within his feet and joints as a result of the neglect which he had suffered, that could not be reversed with any veterinary treatments and this was causing Aladdin a lot of pain which was difficult to manage, even with the strongest pain relief medications.
Aladdin was such a gentle stallion who, despite his high level of pain, was incredibly calm and took it all in his stride. with a future of suffering ahead of him due to the severity of his condition, the only option was taken following a quality of life assessment to euthanase Aladdin.
Bransby Horses remains committed to its rescue and welfare work and ensures that they always act in the best interest of each and every animal in their care. Bransby Horses will continue to stay committed in its work to save equines in need across the UK and remain grateful to the generosity of its supporters for making this happen.
https://bransbyhorses.co.uk/get-involved/