We are open Wednesday to Sunday 10am - 4pm.
Visit Us
Transforming the lives of equines together
Our Yards
Our charity has two sites; Bransby which is open to the public, and Barlings, which we acquired in 2018.
We have owned property and land in Bransby since 1968, and have built over the decades our 6 equine yards there. During our 2019 Bransby floods, our land at Barlings became a safe haven for many equines who were moved there, out of the dangers presented by the severely flooded land, 14 miles away in Bransby.
Visitor Centre Yard
The Visitor Centre Yard (VC) is located in the heart of Bransby.
One of the VC's main aims is to take care of our donkeys. It is vital that our teams build up their knowledge of these special creatures as they are very different to horses. At this yard teams specialise in donkey care.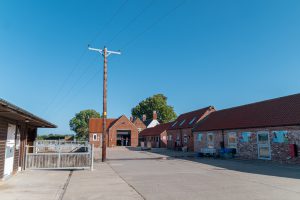 The VC also cares for the majority of the Shetlands here at Bransby Horses. The VC have young and old groups with the ability to move the Shetlands between the groups depending on their requirements.
Some of the equines on the VC are overweight. This has required the VC to develop exercise plans for those individuals. The team can often be seen walking, lunging or jumping over poles with these ponies. The grazing at the VC is perfect for some of our more overweight equines as the grass is shorter.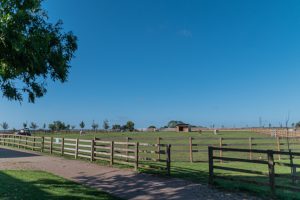 The VC currently have two herds of bigger horses (mares and geldings). These are equines expected of Sanctuary Care or will need to live in smaller herds for their handling. These herds come from our Main Yard to continue their handling education as the VC has smaller fields.
The VC has good sized fields and the correct grazing for Shetlands, those animals with Equine Metabolic Syndrome or are prone to Laminitis. The team at the VC also like to do some 'handling' with equines they view as suitable for interacting with the public when our charity has events on.
Main Yard 
Main Yard's purpose is to get horses ready to go out into companion homes. Equines are herd animals, and therefore benefit from living with other equines; companions. Horses come to this yard from the Animal Reception Centre (ARC), The Peter Hunt Yard or Riding Barn. Prior to coming to Main Yard the horses will have been assessed if they are suitable to be rehomed as a companion. We allow the horses to settle onto the yard and then we begin to assess each horse to see what areas they need more education in. These areas could be catching, stabling, trailer training, bathing or clipping for example.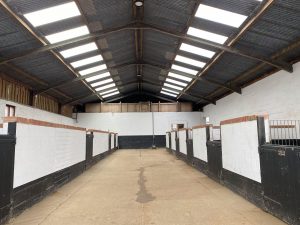 We also have equines come to us from The Peter Hunt Handling Yard once they've completed their tailored handling programme. They then come to Main Yard to increase their confidence in their handling in a different environment and then start the process of companion assessments and handling ready to start finding their forever home. Equines that may not be suitable for a ridden career but would suit a companion home also come to us from the Riding Barn.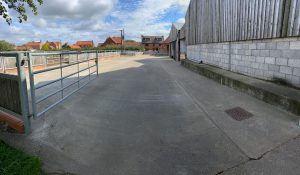 The equines that come to main yard tend to be straight forward, younger horses and ponies of all different types.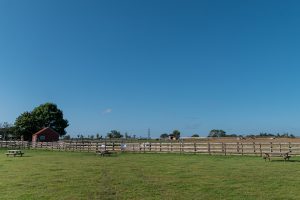 Peter Hunt Handling Yard
The Peter Hunt Handling yard is named after the founder of our charity and it is where the charity first began back in 1968. The Peter Hunt Yard's focus is handling and rehabilitating equines who have come from a variety of backgrounds. The team specialise and dedicate their time to equines that are feral, nervous and unhandled.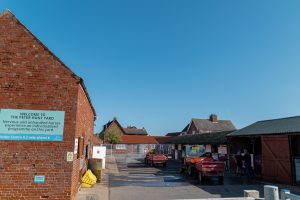 To run successfully we like to keep the yard atmosphere calm and quiet to let the horses, ponies and handlers focus. This is why occasionally the Peter Hunt Yard is closed to visitors. However, if the yard is open  do go and say hello!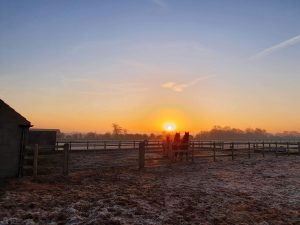 Each team member is designated a certain number of equines to handle, and it is a very rewarding job seeing a horse or pony graduate to another yard or onto the Perfect Partner scheme. To be a successful handler you have to be calm, patient and composed. Every day is different when handling. Like humans, horses and ponies have off days and need time to process the handling. We have the equine's welfare at the forefront of our minds so no horse is rushed in their training. This results in happy horses and ponies that are ready to find their Perfect Partner.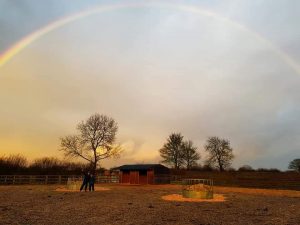 Riding Barn Yard
In the Riding Barn, the team specialise in backing and training young horses and ponies aged between 3 and 8 years old.
The team start by teaching the basics in the form of join up, lunging and long lining. Ground work is a key part in the equine's education; it builds trust and rapport between equine and human.
When this stage is completed the team move to stage two – the backing process which consists of teaching the equine to accept a rider.
Once stage two has been completed the team then move to stage three. They teach the horse to work up through the paces; walk, trot and canter, along with gaining vital education through hacking and travelling to our Barlings site.
When the equine has competed all stages of training the Riding Barn team will start the search for the equine's Perfect Partner.
There are three main aims for the Riding Barn:
to create a safe training haven for all equines to the highest of standards,
to build a strong rapport and relationship between equine and human, and,
to find the equine a loving forever home.
Walklands Yard
Walklands Yard is home to the majority of our charity's sanctuary care equines. At the yard there's a wide variety of equines ranging from Shetlands, to Thoroughbreds to ex-police horses. A considerable amount of the yard's herds consist of aged horses that are there to quietly live out the remainder of their days under the care and love of the team at Walklands.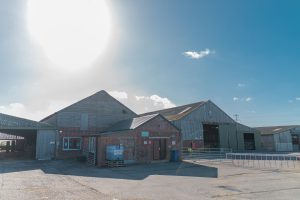 The yard also houses several equines that, due to their behavioural needs, require daily handling in order for the teams to maintain general routine care. This makes them unsuitable for rehoming. The yard also looks after equines that have Equine Metabolic Syndrome, so require a strict and closely monitored diet.
The yard does rehome aged equines from time to time if, through the Perfect Partner scheme, the equine needing a friend is best suited to a companion of age and with similar needs. The yard is located at the opposite end of the village to the VC. Visitors are welcome to visit the yard to meet some of our more permanent equine residents.
ARC
The Animal Reception Centre (ARC) is a bio-secure yard that is closed to the public. It is the first stop for all horses, ponies, donkeys and mules that are joining the charity. This includes new intakes, return fosters (previously rehomed) and hospital returns. This means the ARC get to care for all kinds of equines such as mares, foals and stallions.
The purpose of the yard is to identify any health or handling issues for an equine, and ensure they are free from infectious disease which would be detrimental to the population of animals on the farm. Throughout the equine's stay, they are assessed to see where they would best be housed on the farm.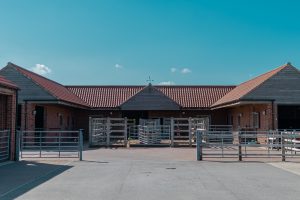 Each equine goes through a process during their stay including salmonella testing, faecal worm egg count, tapeworm saliva, flu and tetanus vaccinations, full profile and strangles serology. This allows the yard to establish if there are any underlying conditions which we need to treat and if any worming is required. Each equine receives a vetting, which includes checking for lameness or eye conditions. From this assessment feeding plans can be made and appointments carried out with the farrier, dentist and physio.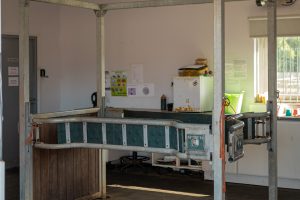 Before any equine can leave the ARC they undergo an endoscopy where samples are taken from each guttural pouch to establish whether they are positive for strangles. Once the equine's results are negative and they have been signed off by the vet, they can then move on to another yard.
Barlings
The Barlings site officially opened on 7 January 2020 when just under 50 of our equines were transported there after the flooding of 40% of our Bransby land in November 2019. Since then, there has been a lot of positive developments to the site in a short space of time. The site is closed to the public.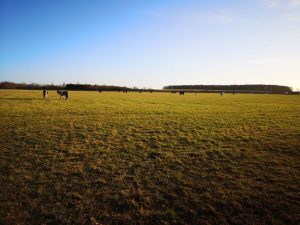 Our aims and goals for the Barlings site is to handle our equines on a regular basis to prepare them for finding their Perfect Partners. Another of our aims for Barlings is to reduce the worm burdens in our younger equines. This will be achieved by grazing new pasture, regular poo picking and following a worming programme created by our vets.