Sophie
June 2018
In the hot weather Sophie's feet have become a little dry and brittle which means she has had to have glue put on her shoes in an attempt to keep them on longer. She has also joined the 'fly mask' gang which have been kindly donated through the Amazon Wishlist as the flies have been bothering her.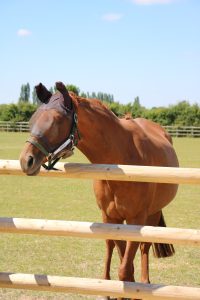 May 2018
Sophie has been seen on many occasions taking an afternoon nap and making the most of the warmer weather at Bransby Horses. However, with the warmer weather brings dry ground which means Sophie needs her shoes putting back on for extra support. The farrier fits special aluminium shoes as she has a tendency to pull off the heavier shoes and sometimes damages her feet, but these have to be specially ordered for her.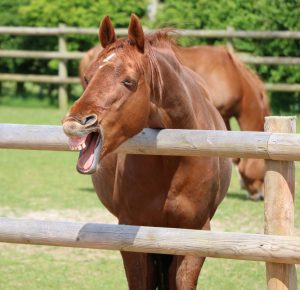 April 2018
Sophie has a new friend, Emerald, who has joined the field from the Rehoming Barn. Through the snow Sophie kept nice and warm with her rugs on but is now happy to have them removed for the sunshine. She has maintained her weight so well over the winter she has had her food reduced but she doesn't seem to mind as there is spring grass in the paddock.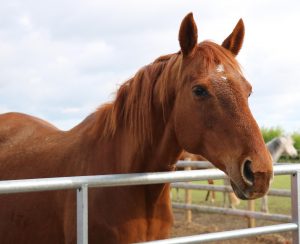 March 2018
Sophie has been keeping extra warm with her rugs on over the winter and has maintained her weight well as a result of this. Her Arab friend, Peridot, has moved to the Rehoming Barn to start her training to be ridden. Diamond and Amethyst have also moved to pastures new with their new fosterers, meaning Tanzinite and Emerald are keeping Sophie company.
Gallery