Welfare Hotline:
01427 787 369
General Enquiries:
01427 788 464
Sophie
After many years as a Sponsorship Star, Sophie will now be going into well-deserved retirement.
If you have already sponsored Sophie, you will still have access to updates about her for the rest of your sponsorship period. Thank you so much for your support of these amazing horses and ponies, it has meant we have been able to continue to give each and every one the chance of a happy and healthy life.
Updates
Sophie has had to say goodbye to her friend Genie who has gone to her new home as part of our Perfect Partner scheme.
She has also had the dentist for some diastema's, this means she has had an abnormal accumulation of food between her teeth. Sophie also had some x-rays taken of her hocks (equivalent to the human ankle) as they were showing some arthritic changes. She has now had both her hocks medicated by our vets.
---
Being on extra grass has meant Sophie now has some extra weight. She is an EMS (equine metabolic syndrome) horse, so she easily gets fat pads popping up. This is something we will have to keep an eye on as she is prone to laminitis. Sophie has also had a visit from the dentist this month. She happily came down to the yard without any friends. However, when she saw why she probably regretted it!
---
Sophie and her friends have moved to Bensen's fields at the Visitor Centre, her move went well however, she did get a little bit spooked as she thought the water bowsers were monsters. She is enjoying the extra grass but this means she no longer needs her breakfast. Sophie is still pretty mad about it as she loves breakfast time. This month Sophie has done her usual 'lost shoe' trick, the team still haven't found it. Maybe Genie has thrown it one the hedge!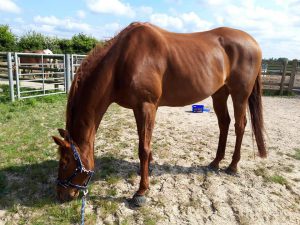 ---
Sophie has had some surgery this week to remove a sarcoid by our two onsite vets. The surgery all went well and as planned. However, in true thoroughbred form Sophie had a bit of a clumsy time as she came round. The team had to stay close and monitor her carefully to ensure that she didn't cause herself any further injuries. True to form though she is her usual grumpy self following the surgery and is not a big fan of the cream that she needs to help heel the site!
---
Sophie had a bad abscess this month so had to come out of the herd she was in. She is now on the pad with her Arab friends; Genie and Emerald whilst she gets better. Sophie has also lost another front shoe since rejoining her herd. She is enjoying being back with her normal herd but is not a fan of this horrible weather, so will be patiently waiting for the Summer months.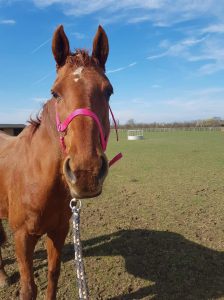 ---
In the New Year, Sophie and Justice were living together for a while whilst they were both mourning the loss of their friends. However, Justice needed to be moved to an alternative herd to make sure everyone stays happy as there is a new gelding in the herd! Sophie is now getting to grips with having a new gelding around, she doesn't mind as long as there is food, so Sophie is happy.
2019
December 2019
Sophie has been a very happy girl over the past month as she had two new Arabs join her and her best friend. She is showing them the ropes so they feel comfortable and settled in the new herd. Sophie also had her old friend Justice (another adoption star) come back to join her which she was very excited about! He has been having a little bit of a hard time so Sophie has been taking very good care of him. She is looking forward to the new year with all of her friends around her.
October and November 2019
Sophie had to have a salvia test to check for tape worm these past few months. She wasn't happy about being stabled at all as her best friend was next door so all she wanted to do was be with them. An x-ray was done on Sophie and we discovered that she has very thin soles, when this happens it can cause bruising for the horse when they walk. In order to make Sophie more comfortable and supported she had to have some fancy new shoes put on that have a silicone insert. It is the staffs job to check the inserts everyday to make sure it is still in place, luckily Sophie is being a great horse and the shoes are staying on well and she is walking happily.
August and September 2019
Sun-worshipper Sophie is not bothered about a shelter. Why hide when the sun is out? – is her motto! With lots of sunshine and happy visitors walking by, life is very good for Sophie. If the Adoption Club had a mentor, it would be Sophie, who took Emerald under her wing and has been a very good friend to her. When things are going well for you in life and a friend is having a tough time, it's always good to be there for them. Sophie is such a lovely mare! Lots of our visitors have been asking about Sophie recently and saying they think they have seen her somewhere else but they can't think where? Well, the mystery has been solved, Sophie is actually featured on one of our Christmas card designs! Have you spotted her on the Christmas card in our Gift Shop recently?
July 2019:
Sophie is having extra attention this month from both staff and visitors. She has loved sunbathing in the hot weather but the heat has taken its effect on her hooves. They have chipped slightly so is having hoof hardener on to try and help her. Sophie has spent some time on the yard while her good friend, Emerald, had a lameness check. This worked well for Sophie as the summer holidays had begun so there was a lot of eager visitors about to give her a fuss.
June 2019:
Sophie hasn't seemed very impressed with the weather this month, one minute warm and the next heavy rain. She has had a lightweight sheet on during the wet weather so she didn't catch a chill as she is very sensitive to the cold and wet weather. She has also had some extra hay to help her warm and happy, although she will be thankful for some sunshine!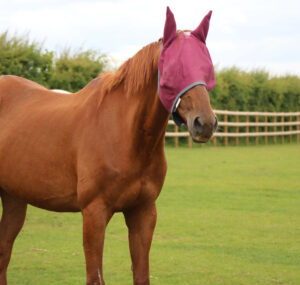 May 2019:
In true Sophie form, she managed to keep both her shoes on for a matter of a couple of weeks before she lost one. Her favourite, and frequently visiting, farrier was kind enough to come along and put it back on and she is under strict instructions to keep them on this time! She also had the dentist come by to see her and she won back her brownie points by being very well behaved and showing everyone else how to behave properly.
April 2019:
Sophie has had a field change along with some of her existing field mates. Sophie, Maleficent and Emerald are now all living together, they are enjoying the extra space – and of course the company of one another. Sophie has had some x-rays taken on her feet recently as she was a little sore, the farrier has also been to visit her and put shoes back on, so she feels much more comfortable.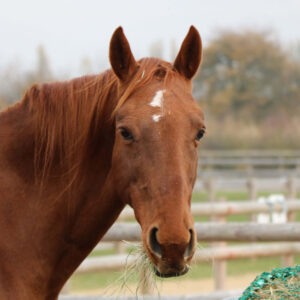 March 2019: 
Sophie and some of her friends have moved to a bigger field where there is more grass for them to enjoy. Sophie is very pleased as their new field is next door to the boy herd so her and Justice can say hello over the fence. Sophie is doing well after loosing her best friend Tizzy last month, she remains the boss of the group and likes to make sure everyone is on best behaviour and are all ok.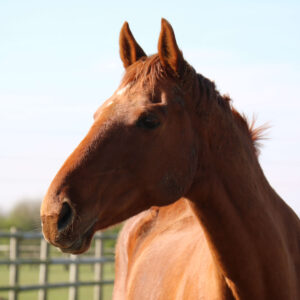 February 2019: 
Sophie has had a tough month as she has had to say good bye to her old friend, Tizzy, who was unfortunately put to sleep following veterinary advice. Sophie has dealt with the loss very well and has stepped up to look after the rest of the girl herd. Since the sun has been shining and the weather hasn't been so cool, Sophie has also been having a thinner rug on.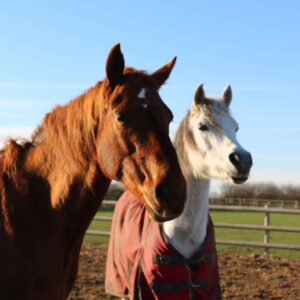 January 2019:
Sophie's good friend Tizzy is down on the yard, so without her friend to make mischief with, Sophie has been on her best behaviour!  She waits patiently for her feed and is really enjoying the extra hay now that the weather has turned cold, even though she does have to share it with her friends.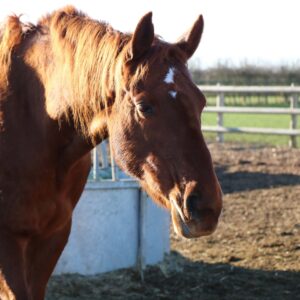 December 2018
Sophie has had her shoes removed for the winter, although she has done a pretty good job at taking them off herself over the last couple of months! She is having some extra feed in the mornings to help maintain her weight throughout winter, and she is developing her own special technique to ensure nobody steals it from her, however she can't help but share with her friends because she is so kind. Sophie has also been perfecting her party trick for passing visitors which is running as fast as she can with her friends up and down the field.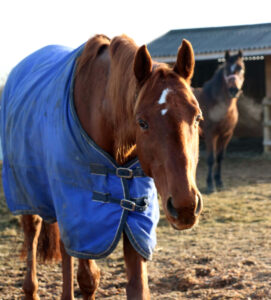 November 2018
Sophie has received a lot of attention from visitors for her fashionable rugs she has been wearing lately. As it was getting a little colder and wetter, staff have decided to put a thicker rug on Sophie to make sure she is warm enough, which meant another wardrobe change for her! The rain was also making her a little cold so she is doing her best rain dance to try and make the rain pass so she and her friends can hopefully enjoy some of the winter sunshine!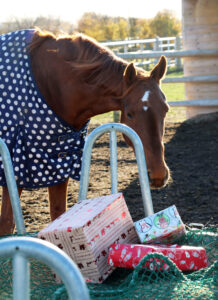 October 2018
Sophie has been some what of a Facebook celebrity this month as she modelled her very fashionable and very pink rug to supporters, to help promote some of the bargains to be had at the upcoming Donated Tack and Rug Sale on 24th November.
Sophie's friend Poppy sadly moved to another yard where her needs will be managed more easily so Sophie is trying to rekindle her friendship with Emerald by spending as much time as possible with her! Thankfully this month, Sophie has managed to keep her shoes on as well (fingers crossed!) so staff are very impressed with her efforts!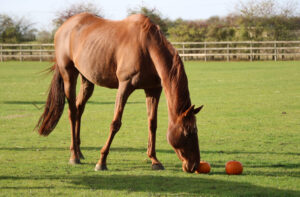 September 2018
Sophie is once again in the bad books as she has been taking her shoes off…again! The staff have been putting padding on her feet to protect them when this happens, but they are scratching their heads for ideas of how she can keep them on. Sophie has also had a saliva test this week to test for tape worm, she was very well behaved and set the benchmark for behaviour in her field.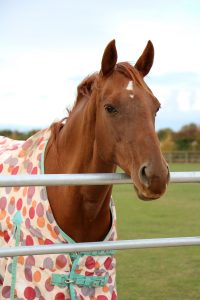 August 2018
Miraculously, Sophie has managed to keep all her shoes on so far this month, much to the delight of staff and the farrier! She now has lightweight shoes which seem to be the best option for her. Sophie has made a new friend after another horse joined her group earlier this month. She has taken her under her wing and is showing her the ropes, especially how to get the attention of visitors.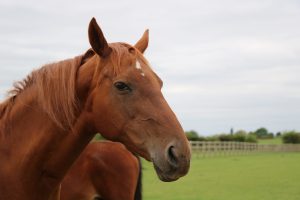 July 2018
Sophie's has struggled with her foot condition in the hot weather because it has made the ground dry and hard to walk on. She has now had remedial farriery to help with this and has had the lightest possible shoes put on to try and prevent any further damage. Sophie has also had ointment put on daily to help with the dryness of her feet. She has made good friends with Justice, who is now living next door as her old best buddy Tanzanite has been reunited with Emerald.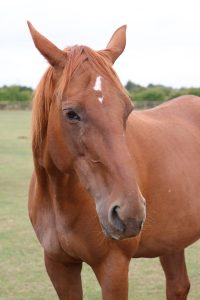 June 2018
In the hot weather Sophie's feet have become a little dry and brittle which means she has had to have glue put on her shoes in an attempt to keep them on longer. She has also joined the 'fly mask' gang which have been kindly donated through the Amazon Wishlist as the flies have been bothering her.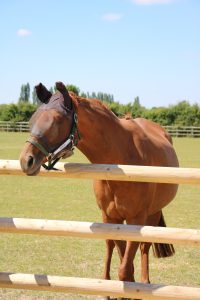 May 2018
Sophie has been seen on many occasions taking an afternoon nap and making the most of the warmer weather at Bransby Horses. However, with the warmer weather brings dry ground which means Sophie needs her shoes putting back on for extra support. The farrier fits special aluminium shoes as she has a tendency to pull off the heavier shoes and sometimes damages her feet, but these have to be specially ordered for her.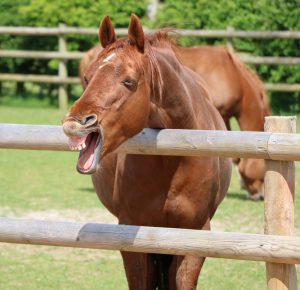 April 2018
Sophie has a new friend, Emerald, who has joined the field from the Rehoming Barn. Through the snow Sophie kept nice and warm with her rugs on but is now happy to have them removed for the sunshine. She has maintained her weight so well over the winter she has had her food reduced but she doesn't seem to mind as there is spring grass in the paddock.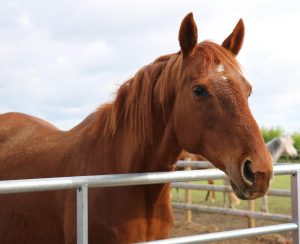 March 2018
Sophie has been keeping extra warm with her rugs on over the winter and has maintained her weight well as a result of this. Her Arab friend, Peridot, has moved to the Rehoming Barn to start her training to be ridden. Diamond and Amethyst have also moved to pastures new with their new fosterers, meaning Tanzinite and Emerald are keeping Sophie company.
Gallery