Largo
 June 2018
Largo's field mate, Master Imp, left last week to go to his new home and he was greatly missed by Largo at the beginning. Largo has since settled and is now happily playing with the rest of the herd. Largo also had a visit from someone from the well-known feed company, TopSpec, while they were here doing training with staff. They were very impressed with his condition considering his dietary requirements which staff and Largo were very proud of.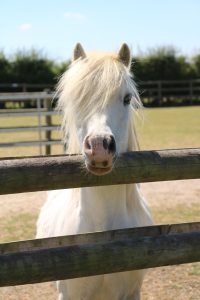 May 2018
Largo's mud fever is now all clear and doesn't need any further treatment. Largo has a few new friends in his field that also can't digest hay, at first, he was a little unsure of his new friends but he has soon grown to love them and they are all getting on very well. He has also got used to sharing with them!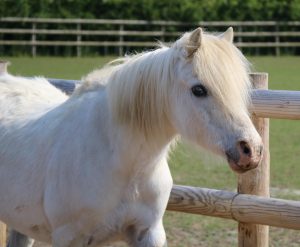 April 2018
Largo has now returned to the Visitor Centre from Walklands Farm where he has been living for the winter. He is now living with the 'no forage' ponies and is happy to be seeing visitors again! Due to the wet weather he had been suffering with a bit of mud fever. Staff have been treating it and it has cleared up nicely.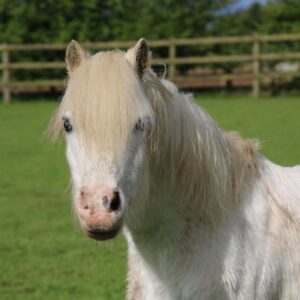 March 2018
Largo is still living at Walklands Farm with his best friend Marble. His weight is being managed well on his adapted diet and he has maintained his weight throughout the winter which the staff are pleased to see. Largo loved playing in the snow when it arrived and soon realised rolling in the mud was just as fun when the snow disappeared!
Gallery