Marlene, Pip and Sammy
To celebrate our 50th Anniversary year, we would like to introduce you to three new adoption animals: Marlene, Pip and Sammy.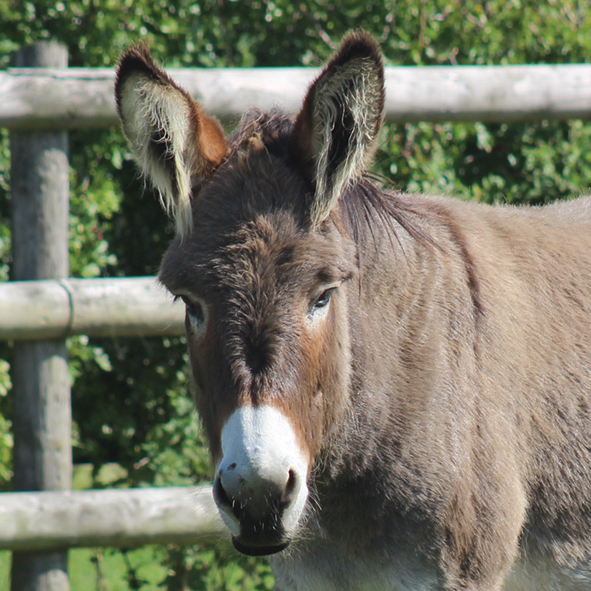 Marlene
Born: 2010
Size: 10.3 hh
Breed: Donkey
Marlene was abandoned with her foal Janice in 2014.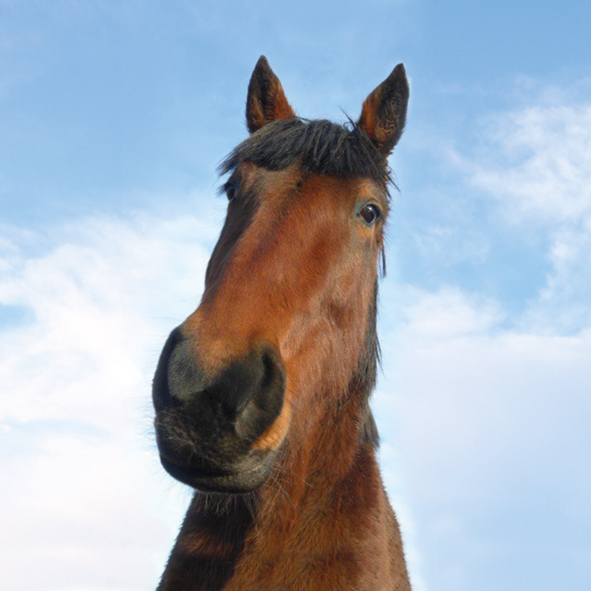 Pip
Born: 2010
Size: 15.2 hh
Breed: Thoroughbred
Pip was abandoned in Lincolnshire with his friend in 2012.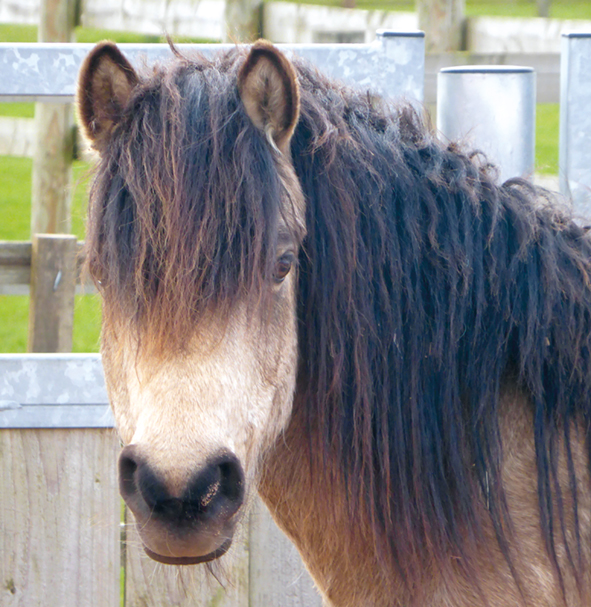 Sammy
Born: 2008
Size: 12 hh
Breed: Welsh
Sammy was rescued from unsuitable conditions in 2011.
Updates
April 2018
Marlene:
Marlene has been suffering with white line disease which is a condition effecting her hooves. She has now moved back to the Visitor Centre where she is meeting her new adoring fans. She is with her good friend Gnasher and her feet are improving with the new management. Everyone knows when Marlene is ready for tea or bed as she becomes very vocal. She is looking forward to a good groom to remove her winter coat so she can enjoy the summer weather!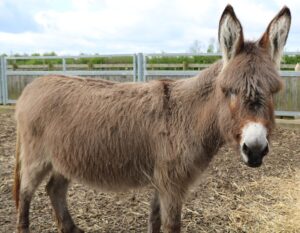 Pip:
Pip is also adapting well to his new role as an adoption horse. He has teamed up with fellow adoption veteran, Justice. Together they are doing a great job of welcoming visitors and showering them in kisses! Pip didn't want to miss out on all the fun at the 'Meet the Police Horses' Tour and made sure his presence was known along with his field mates Benson, Justice, Saratoga and Gainsborough.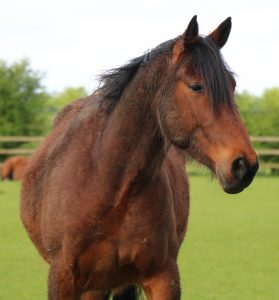 Sammy:
Sammy is enjoying his new-found fame as an adoption pony and is now living with some fellow adoption stars. He is wearing his face mask full time and despite the sunshine is coping well. He is also keeping his mask on much to the welfare staffs' delight; his eye is being managed but the mask will prevent any further damage. This winter he has enjoyed having extra hay to help maintain his weight, especially when the snow arrived and hid the grass for a while!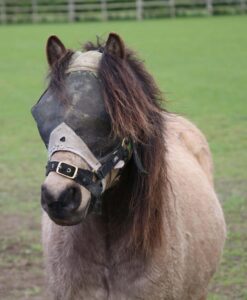 Gallery